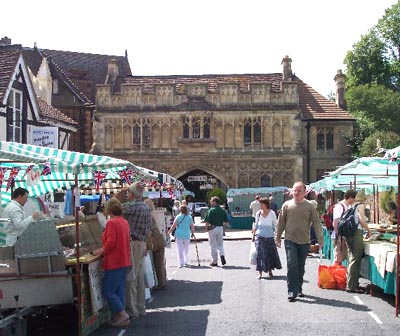 Malvern Museum

Priory Gatehouse
Abbey Road
Great Malvern
Worcestershire
United Kingdom
WR14 3ES
Telephone: 01684 567811/561215
Malvern Museum is conveniently located in the centre of Great Malvern, just off Belle Vue Terrace. Housed in the medieval Priory Gatehouse, exhibits include artifacts relating to Malvern's development as a spa; its geology, the development of radar; the manufacture of the Santler and Morgan cars. You can trace Malvern's heritage, dating from the times of St Werstan the Martyr who established a hermit's cell on the lower hill slopes in the 11th century, up until the Second World War.
The Museum is staffed by volunteers and is open from late March - end October, daily from 10.30am - 5pm, though it is open solely for pre-booked school and other groups on Wednesdays during term time.
Of particular interest to spa enthusiasts will be the collection of water cure artifacts and the 19th century application of Malvern's remarkable spring waters for healing a variety of ailments. There are also a number of interesting local history publications available at the Museum, especially detailing some of the famous people associated with the locality in the past, such as Edward Elgar, Charles Darwin and Florence Nightingale, the last two of whom came to take the cure.
Click website below to go to the Museum's own web site.
Website:
Click Here
SUPPLEMENTARY INFORMATION
Map: (Click to View in New Window)
1) TOPOGRAPHICAL LOCATION:
Malvern Hills - arguably Britain's original National Park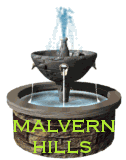 2) LANDSCAPE:
Built Up Location
Uplands
3) INFORMATION CATEGORY:
Retail Gift or Souvenir Shop
Industrial Archaeology
Geology & Landscape
Archaeology
Springs and Wells General Interest
History & Heritage
4) MALVERN SPRING OR WELL SITE DETAILS:
General Sightseeing Location
5) GENERAL VISITOR INFORMATION:
Access By Road
On Private Property
Open Set Times Only