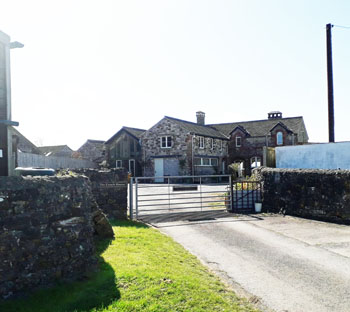 Malverns Worldwide - Malvern in Somerset

Limestone Hill
Chew Hill
Chew Magna
Bath and North East Somerset
Great Britain
BS40 8QP
The rural hamlet of Malvern Lodge lies on the crest of Chew Hill, about a mile north of the village of Chew Magna in Avon. Chew Magna lies about 8 miles south of Bristol. Two roads head north from Chew Magna. The one on the west of the village is called Limestone Hill and the other, near the centre of the village, is called Chew Hill. These two roads meet just over the crest of Chew Hill itself where Malvern is located between the two roads. In addition Malvern Water Tower is a landmark just to the right of Chew Hill road on the crest of the hill.
Malvern Lodge is a Grade II listed building within a cluster of buildings that have developed over the years. It includes a farm and associated buildings as well as residential dwellings. The building is thought to be early 19th century with later additions, possibly a rebuilding of an earlier house.

The view of Malvern from the Chew Hill road.
Click website below to go to Malverns Worldwide.
Website:
Click Here
SUPPLEMENTARY INFORMATION
Map: (Click to View in New Window)
1) TOPOGRAPHICAL LOCATION:
Malverns Worldwide
International Interest
2) LANDSCAPE:
Farmland
Rolling Countryside
Rural Village
5) GENERAL VISITOR INFORMATION:
On Private Property
Not Open To Public