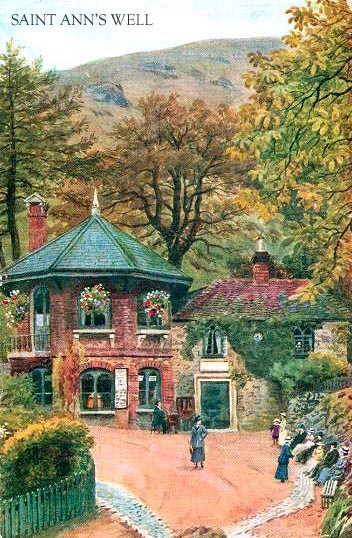 VISITOR'S GATEWAY TO THE MALVERN HILLS

The Mount Pleasant Hotel
Belle Vue Terrace
Malvern Hills and Great Malvern
Worcestershire
United Kingdom
WR14 4PZ

This is a visitor venue that sets out to enhance the access between Great Malvern and the Hills including developing facilities at the Mount Pleasant on Belle Vue Terrace. It was first initiated in 2011 by the Friends of Malvern Springs and Wells and the Spas Research Fellowship.

The Gateway concept is being developed alongside the Malvern Hills District Council scheme Route to the Hills and the Friends of Malvern Springs and Wells Discovery Trail.
The hotel as a result now provides a new unique Gateway to the Hills incorporating the gardens of Mount Pleasant with direct access to Belle Vue Terrace and the surrounding parks.
The Malvern Hills are a major multi-interest, outdoor recreation facility comparable to a National Park yet there is no formal access provision. In fact it is argued they are Great Britain's original national park in all but name. Visitors to the town often comment that they can see the hills but don't know how to get to them.

From a visitor perspective this is an important requirement for those seeking products and services. National Parks are well organised with such facilities but nothing exists along these lines for the Malvern Hills. Visitor numbers are estimated to be between 1 - 1.5 millions per annum and this reinforces the need for such facilities.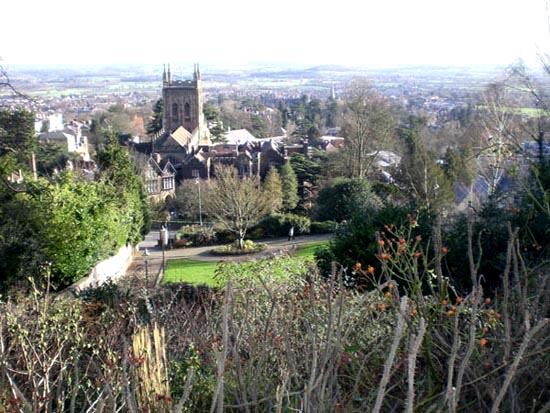 Malvern Town from above the Gateway
The Mulberry Tree Restaurant and Bar at the Mount Pleasant Hotel offers a seasonal indoor and outdoor facility to those going through the grounds to and from the hills.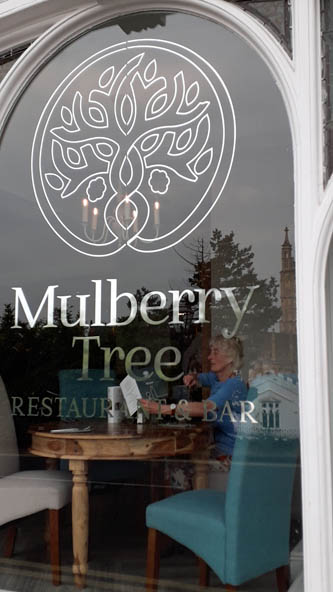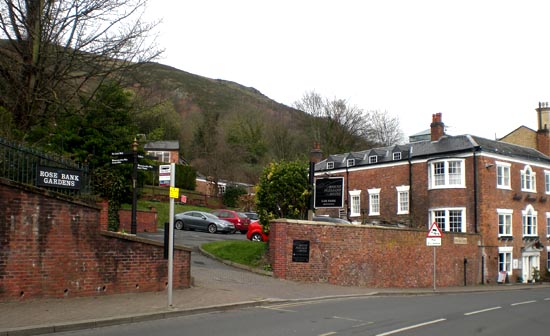 The Gateway to the Malvern Hills for more than 100 years
The main hotel and restaurant offers all inclusive weekend packages and holiday deals. The May Day well decorating weekends are major opportunity for special weekend packages. Other events at the Malvern Theatres and Tree Counties Showground also mean that the Mount Pleasant Hotel can provide the visitors with conveniently situated overnight accommodation and refreshment.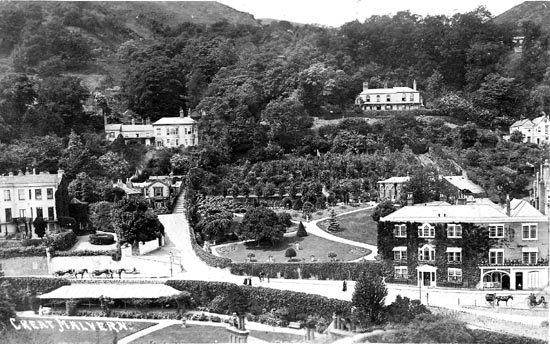 The Mount Pleasant - Gateway to the Hills more than a century ago. The historic Mulberry Tree is visible in the centre of the picture.
To find out about the Foley Fountain at the Mount Pleasant click web site below.
Website:
Click Here
SUPPLEMENTARY INFORMATION
Map: (Click to View in New Window)
1) TOPOGRAPHICAL LOCATION:
Malvern Hills - arguably Britain's original National Park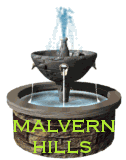 2) LANDSCAPE:
Built Up Location
3) INFORMATION CATEGORY:
Food & Drinks
Retail Gift or Souvenir Shop
Professional Service or Organisation
Tourism Information Point
5) GENERAL VISITOR INFORMATION:
Access By Road
Access On Foot
Free Public Access
Free Parking Nearby
Disabled access
Accessible All Year