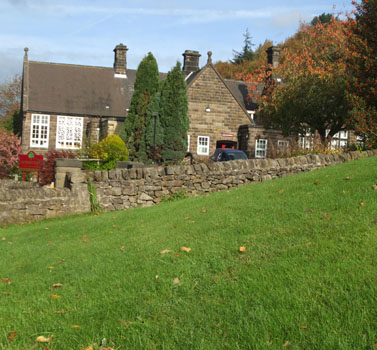 Florence Nightingale Trail - Lea School and Memorial Hall
Lea
Derbyshire
England
Lea School
The original 1808 school was removed and a new one built in 1858 with a donation of 500 pounds from Willaim Edward Nightingale, Florence's father. He also provided prizes, books and treats. In August 1867, for example, 'the school feast was given at Lea Hurst by Mr and Mrs Nightingale. There were 160 scholars present.' Mrs Nightingale commented on the appearance and behaviour of these local children, who enjoyed themselves by playing in the park land.
In 1927 a committee was formed under the chairmanship of Louis Shore Nightingale, the last of the Nightingales to live at Lea Hurst, to raise money to build a public hall on a piece of land provided by the Nightingale Estate. The foundation stone was laid on 2 June 1932 by HRH Edward, Prince of Wales. The hall, which cost 1,134 pounds 1 shilling and 9 pence opened on 24 September 1932. Today it is used for a variety of community activities.
SUPPLEMENTARY INFORMATION
Click on Florence to go to the trail locality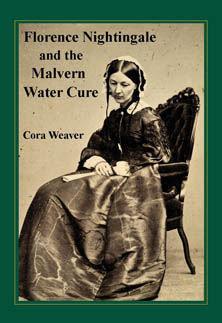 Do read Florence Nightingale and the Malvern Water Cure, by Cora Weaver (2016), 28 pages, 14 illustrations, A5 format as illustrated above. Send a cheque payable to Cora Weaver to Cora at 4 Hall Green Malvern Worcs WR14 3QX for £4.49 inc, p&p; with your name and address.
2) LANDSCAPE:
Uplands
3) INFORMATION CATEGORY:
History & Heritage