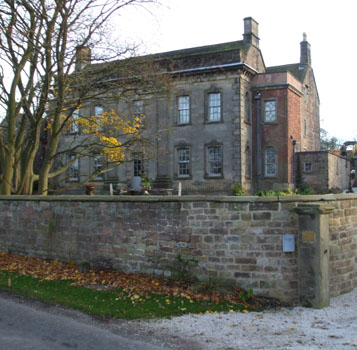 Florence Nightingale Trail - Lea Hall
Lea
Derbyshire
England
Lea Hall had been the home of 'Mad' Peter Nightingale, Florence's father's uncle. Florence and her family moved in here a couple of years after they returned from Italy while William Edward Nightingale, Florence's father, searched for a permanent home for the family. The Hall dates back to the fourteenth ventury but was rebuilt in the second half of the eighteenth century by Mad Peter.
From Lea, take the Wessington and Alfreton Road. Pass the Jug and Glass on your left. Lea Hall is on your right immediately where the 30mph zone becomes derestricted. The house is not open to the public.
SUPPLEMENTARY INFORMATION
Click on Florence to go to the trail locality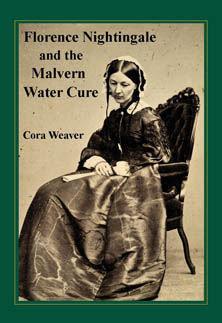 Do read Florence Nightingale and the Malvern Water Cure, by Cora Weaver (2016), 28 pages, 14 illustrations, A5 format as illustrated above. Send a cheque payable to Cora Weaver to Cora at 4 Hall Green Malvern Worcs WR14 3QX for £4.49 inc, p&p; with your name and address.
2) LANDSCAPE:
Uplands
3) INFORMATION CATEGORY:
History & Heritage