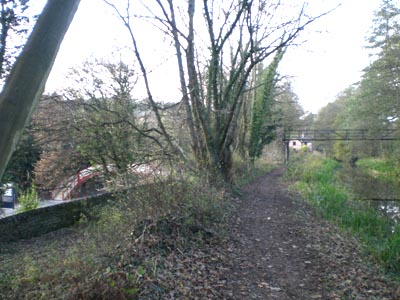 Florence Nightingale Trail - Whatstandwell Station
Cromford Road
Whatstandwell
Matlock
Derbyshire
England
DE4 5HE
Here on on the evening of 7th August 1856 Florence and her Aunt Mai, travelling as Mrs and Miss Smith,

alighted from the Derby train, crossed over the canal, and walked nearly two miles through the fields, and arrived to the astonishment of her parents and sister through the garden at the rear of Lea Hurst. There was no grand reception, as the villagers and old soldiers had planned and she did not attend the official receptions.
Opened in 1849, the first station was "Watstandwell Bridge" north of the 149-yard (136 m) Whatstandwell Tunnel, behind the Derwent Hotel. The original platform still exists, though the area was used as a goods yard when the present station was opened in 1894. It then became "Whatstandwell".

In the picture canal and station alongside each other at Whatstandwell. The station bridge can be seen to the left through the trees. Trains continue to provide a regular service to this station.
Website:
Click Here
SUPPLEMENTARY INFORMATION
Click on Florence to go to the trail locality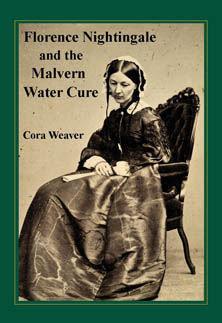 Do read Florence Nightingale and the Malvern Water Cure, by Cora Weaver (2016), 28 pages, 14 illustrations, A5 format as illustrated above. Send a cheque payable to Cora Weaver to Cora at 4 Hall Green Malvern Worcs WR14 3QX for £4.49 inc, p&p; with your name and address.
Map: (Click to View in New Window)
2) LANDSCAPE:
Moorland
3) INFORMATION CATEGORY:
History & Heritage
5) GENERAL VISITOR INFORMATION:
Access By Road
Open Set Times Only
Free Parking Nearby
Accessible All Year