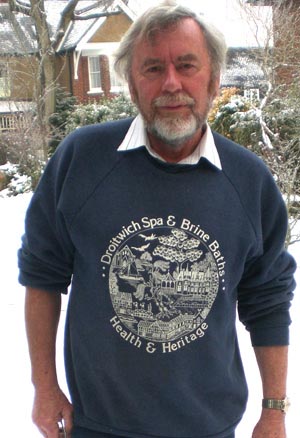 Bruce E Osborne

Headquarters:
Tower House
Tower Road
Tadworth
Surrey
United Kingdom
KT20 5QY
Telephone: +44 (0) 1737 213 169
Dr Osborne is a Geographer with commercial expertise as a Recreation and Marketing practitioner specialising in Countryside Issues, Health Resorts and Mineral Water developments, both heritage and modern.
He has headed the marketing function with various major international companies at board level. More recently he has provided ad-hoc advice and consultancy on a variety of developments in the spa, mineral water and countryside recreation industries. He is a former chairman of the British Natural Mineral Water Association and former Vice President of the British International Spas Association. Academic interests include 10 years as a Visiting Research Fellow at Sussex University where he was responsible for researching and producing a number of academic papers on countryside issues including the three year study on the potential for the South Downs National Park. During this period he also lectured at graduate and post graduate level. He is a founder fellow and now chairman of the SPAS Research Fellowship where he has pioneered the development of several innovative data warehouse web sites. His activities include broadcasting and the authoring of numerous books on subjects directly rel
ated to his interests. His early research and published books on the Malvern Springs and Wells have resulted in the development of a major new interest theme for the area since 1992.
More recently he has jointly initiated the Malverns Worldwide project. This is a scheme to make contact with and unite in friendship the various Malverns around the world. Great Malvern, Worcestershire UK was the founding town of many Malverns established throughout the former British Empire. Each have their own distinctive history that originated in Malvern, England.
Other interests include North American culture, early belief systems and the paranormal, country and western music and dancing. His interest in family history has prompted research leading to published papers on 19th century smuggling on the South Downs. Bruce has held numerous positions on public bodies such as the Civic Society, Conservators Consultative Committee and has chaired the regional Tourism Association in the West Midlands. He lives in Tadworth UK but maintains a strong interest in the Teme Valley, West Midlands, South Australia and North America. He has a substantial family of daughters and grand children.
Click Website below for details of Tower House.

Email:
bruce@epsomwells.com (click here to send an email)
Website:
Click Here
SUPPLEMENTARY INFORMATION
Map: (Click to View in New Window)
1) TOPOGRAPHICAL LOCATION:
National interest - not regional
3) INFORMATION CATEGORY:
Professional Service or Organisation
Springs and Wells General Interest