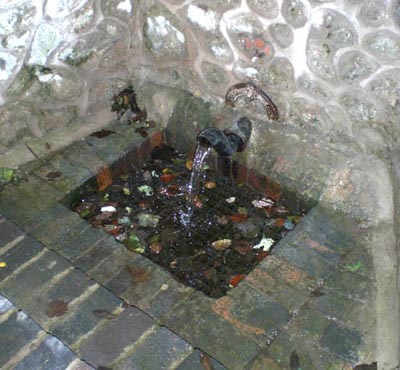 Friends Newsletter No. 25
February 2009
Who are Friends? Friends promote research, conservation and celebration of the Springs, Spouts, Fountains and Holy Wells of the Malvern Hills and of Great Malvern as a Spa Town. If you would like any back numbers of our Newsletters send a large SAE to Bruce with details of which ones you require. There is no charge and they are now collector's items!
The Royal Malvern Well to get the St Werstan Award for the enhancement of Malvern's water heritage, in conjunction with Malvern, The Original, English Water.
Following the ballot of Friends in our last Newsletter, we are pleased to announce that The Royal Malvern Well is to receive the St Werstan Award. The water feature is located at the roadside on the West Malvern Road, near the Wyche Cutting. Thank you to the many Friends who forwarded the completed ballot papers. The result was a 95% overall score which is well above the theoretical mean and therefore enables us to make the award. Results by category were Preservation: 92%, Environment: 90%, Public Accessibility: 97%, Provenance: 100%, Maintenance: 97%, General WOW Factor: 90%. This is all down to the owners who managed to reinstate the water flow earlier this year and the HLF team who funded the various other improvements. It just shows what can be done with Friends enthusiasm. Well done Carol and Wayne; we will be arranging the award ceremony with you soon.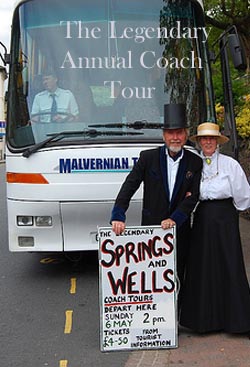 Legendary Coach Tour - diary date
Once again we are pleased to announce the Annual Legendary Coach Tour of the springs and wells. This popular trip is led by Cora and Bruce and will take place on Sunday 3 May 2009. Departing from Belle Vue Terrace at 2pm, tickets are available from Cora or Tourist Information in the town centre for £5.00. We usually sell out and so early securing of a ticket is recommended. We have been organising this tour since the early 1990s - beware of imitations! This is an opportunity to have a lot of fun exploring the springs and wells around the hills, returning to the town centre about 5 - 5.30pm.
RECESSION UPDATE:
The MalvernSpa runs into financial problems.
We were sorry to learn that the new spa in Townsend Way has had to be sold. Opened last year we gave details in earlier newsletters. The new owners we understand are intent on making it work and so we will be monitoring this venture with interest.
Bottled Water market drains away
The springs of the Malvern Hills have been extensively bottled over the years and now we have the vintage works at Colwall that continue to uphold the tradition. News out indicates however that the market for bottled water in the UK has declined in value by about 7% year on year in recent times. In spite of this some well marketed UK brands have continued to maintain their long term growth. The problem is not just home grown; France, the archetypal bottled water nation has seen significant decline but their market is much larger and therefore the effect less pronounced. Italy and Greece have gone in the opposite direction with growth indicated. What is the cause you may well ask? Conclusions are that it is the weather in Northern Europe and a general tightening of household budgets. Where does this leave us? Fortunately Malvern, The Original English Water has an international reputation and good marketing backing.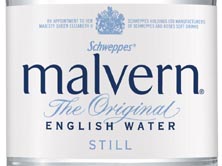 Also long term forecasts indicate overall market growth returning. It does demonstrate that one can never take ones eye off the ball when it comes to ensuring continuity of bottling at the Malvern works.
(Data sources: Zenith of Bath and Nielsen)
Hospital Alert
In 2008 there was a lot of public discussion about Malvern's new hospital. After a 30 year wait Malvern is to have a new hospital at Seaford Court, Malvern Link. The design was announced in July with further approvals pending. Our concern is the old hospital in Lansdowne Crescent. The building dates from 1911 and includes a charming drinking fountain in the entrance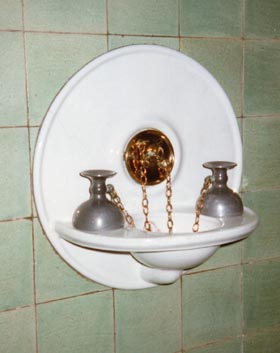 lobby. This wall mounted basin and spout with cups of chains is a unique artifact from Malvern's health heritage. If the Hospital Fountain is threatened by future developments then what will become of it? Should it be preserved in situ or relocated to somewhere like Malvern Museum? If you have a view or any ideas that you would like to promote do let us know.
English Holy Wells - a sourcebook
- Harte J (2008) Heart of Albion Loughborough.
Springs and Wells scholars will be interested in this new publication that includes numerous references to the sources around the Malvern Hills. Directly one reads the sub title it is immediately apparent by the pun that Jeremyís sense of humour is going to lift this mammoth tome from a barely digestible detailed academic diatribe on a specialist subject into something that entertains as well as informs the reader. This is a book that comes in three volumes. Volumes two and three are a detailed gazetteer of English Holy Wells and is the most comprehensive ever put together for publishing. Volume one is a discussion on the origins of Holy Wells and provides not only a critique of theories expounded by scholars earlier but proposes eighteen different scenarios that have led to the creation of Holy Wells in England. Volume one comes with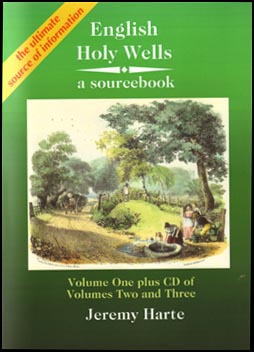 numerous black and white illustrations within the text.
As Jeremy indicates in the introduction, one has to appreciate that there are many different types of Holy Well and any effort to collectively assign them to a common origin suffers from 'a radical foreshortening of the historical perspective'. The case of 'sacred stones' is cited arguing that one can similarly not indiscriminately jumble war memorials, megaliths, tombstones, crosses, obelisks and altars into the same box. It is also pointed out that unlike many religious edifices, Holy Wells are merely water sources and often are bereft of architecture instead relying on documentary evidence to establish their provenance. As is later shown in the text the surviving literature can be misleading to say the least, often as a result of embellishment of the legend over time for a variety of reasons. This publication debunks many theories that have been postulated over time about individual sites and general history of Holy Wells and as such sets a new standard and framework for scholarly research into the subject.
With a personal interest in Great Malvern it is apparent that English Holy Wells is not a stand alone work of historical research. What we have are building blocks of countless authors and historians over the centuries consolidated into a single work of immense size and significance. As such it is able to draw conclusions on a macro level. For the fine detail of specific sites the scholar then needs to refer back to the source material. Clues are given as to relevant recent local research findings and in the case of Malvern, the provenance of St Annís Well as a name is comparatively recent with a much earlier association with St Werstan, the martyr founding saint of the religious cell. Such a clue gives direction to students seeking more detail.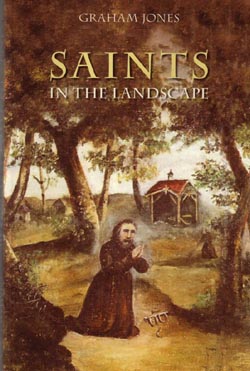 Saints in the Landscape (2007) Tempus Publishing
Dr Graham Jones from University of Oxford, the author of the above book, is well known to serious scholars of saints and sacred springs.

We noted recently that Graham, like Jeremy above, has also picked up on the St Werstan theme, comparing it to the consecration legend of St Peter's of Westminster.

If you are doing further research on saints and the spread of the Christian doctrines, add this to your list of publications to check out.

The cover, which we reproduce, conjures up images of St Werstan and his cell in the Malvern Hills.
St Mary's Spring - Hastings.
You never know where your researches are going to take you and this time we went south to Hastings to look at the magnificent church of St Mary in the Castle. Founded by Robert Earl of Eu at the time of William the Conqueror, the place of public worship was lost at the Dissolution. However in the year 1825 the Earl of Chichester, Thomas Pelham erected the present church, which was consecrated in 1828. This magnificent columned building lying at the foot of the cliffs immediately below the castle became the focus of a much larger development of Pelham Crescent and Arcade.

The church became redundant in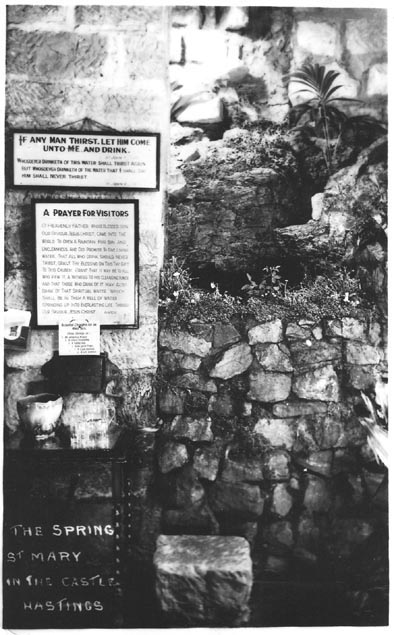 the 20th century and enjoyed several years as an arts centre before standing empty as it does now awaiting a new use. Of special interest is the spring that lies beneath the structure. The celebrated source of natural water has served for baptisms and the collection of alms over many years and the picture shows how it looked in the 19th century. From Malvern's point of view this is interesting because it shows the adoption of a water source by the church. One can speculate that this was similar to the history of St Werstan and his spring, now St Annís Well and the founding of Malvern Priory, which also goes back to the time of William the Conqueror. If you are in Hastings it is well worth a look.
Cluedo gets a facelift
Those of you who are past players of Cluedo will be interested to learn that this 65 year old popular murder investigation game is moving into the 21st century. With Cluedo Reinvention, instead of Colonel Mustard committing the dastardly crime with a lead pipe in the library, you now have some dodgy modern characters such as Kasandra Scarlet doing something unpleasant in the spa. Whilst it may give the game a new modern twist I am not sure it does anything for the reputation of spas!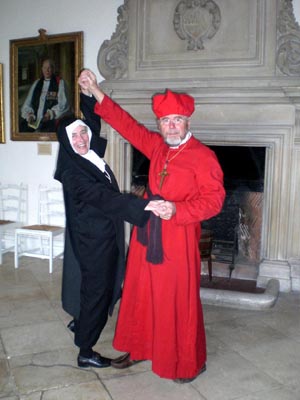 How about marketing the game on-line so that you could insert your own characters and locations? I'm sure we could all make a few suggestions! You never know what the cardinal is getting up to with the nun from Malvern!
Caption contest - mail or email to Cora or Bruce a caption to the picture left - the best printable one gets a free copy of Aquae Malvernensis! Include your postal address in case you win!
Springs and Wells used for drinking water - new regulations
Will Malvern springs and wells be affected by the new Private Water Supply Regulations 2008? The Government will enforce these new regulations in order to comply with recent EU legislation on the quality of water intended for human consumption. As with the current regulations, the proposed legislation applies to everyone who is not already covered under public water supply regulations. This includes private water supplies (springs or boreholes) to dwellings, some water used in food or drink production, outdoor events, holiday homes etc. The proposed regulations also extend to large distribution networks from the point at which the responsibility of the water undertaker ceases. Risk assessments and risk management are to be completed by local authorities within five years of the legislation coming into force, to be repeated at least every five years. Monitoring of water quality is also required although there are reduced requirements for small domestic single household supplies. The proposed new regulations aim to strengthen and simplify the enforcement powers available to local authorities. If a problem with the water is found, the local authority will have the power to:

1) grant authorisation (when human health is not at risk); 2) issue an improvement notice; or 3) issue a restriction notice. It is an offence not to comply with these notices and this could result in a fine and/or imprisonment.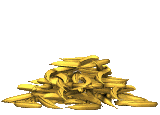 THE BIG OOOOOOOOooooopps! - WHERE WE SPOT THE BANANA SKIN SLIP-UPS
We often see misleading information, some is deliberate and some is unintentional. Even we drop the odd clanger. Whatever the reason, good or bad, there is no real alternative to the truth, properly presented. With this award we seek to set the record straight.
In our newsletter 13 we featured the new cascade at St Ann's Well. Our Slip-Up prize was awarded to whoever named the new cascade
'The Old Moses Spout'. According to information circulated at the time 'Old Moses' was a 19th century donkey who carried Princess Victoria up to the well. Unfortunately all primary source material indicates that Princess Victoria never rode a donkey called (Old) Moses. We were concerned to see that the error has been perpetuated in a recently published guide to the springs of the northern hills under 'Donkey Spout'. It just goes to show how misleading information, once in print, is perpetuated by the unwary. There is no acceptable alternative to properly researched facts.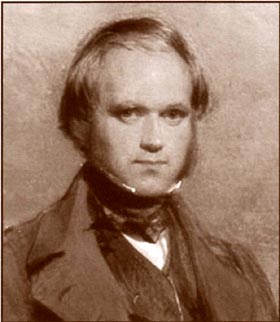 There is a lot of talk these days on the discoveries of Charles Darwin, it being 200 years since his birth and 160 years since he came to Malvern to take the water cure. If you are interested in learning more about his sojourn to Malvern what better publication to consult than Cora's latest booklet 'Charles Darwin and Evelyn Waugh in Malvern' (2009)? Obtainable from Cora and all good bookshops for 2 pounds 50 pence.
Email:
springs@thespas.co.uk (click here to send an email)
Website:
Click Here
SUPPLEMENTARY INFORMATION
The home page can be accessed by clicking website above.
Contact Information:


Newsletter Archive which can also be accessed from our WEB SITE INDEX.

Friendship

- There is no charge made for joining Friends of Malvern Springs and Wells. Just let us have your email address and we will send our newsletters, which are usually two monthly. Please be aware that some email addresses block large circulation emails. Do feel free to participate in our activities by contacting us below.

Best wishes, Cora & Bruce
Bruce Osborne, Tower House, Tadworth, Surrey. KT20 5QY
Tel. 01737 213169 email
bruce@thespas.co.uk
Cora Weaver, 4 Hall Green, Malvern, Worcs. WR14 3QX
Tel. 01684 561215 email
cora@malvernspa.com
1) TOPOGRAPHICAL LOCATION:
Malvern Hills - arguably Britain's original National Park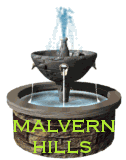 3) INFORMATION CATEGORY:
Springs and Wells General Interest
History & Heritage
Friends Newsletter