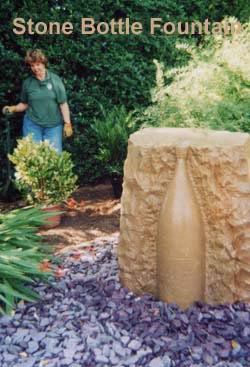 Friends Newsletter No. 13
March 2006
Who are Friends?
Friends promote research, conservation and celebration of the Springs, Spouts, Fountains and Holy Wells of the Malvern Hills and of Great Malvern as a Spa Town. Friends are the result of uniting various disparate groups with an interest in Malvern's Springs and Wells under a single common identity. Friends are kept informed about what is going on with our mailed Newsletter and can participate in the various activities and projects. There is no membership fee or onerous rules to comply with and Friends are totally independent, a status that we value. However we are happy to work with everyone who has a constructive interest in Malvern Springs and Wells.
Nomination for the St Werstan Award for the enhancement of Malvern's water heritage, in conjunction with Malvern Natural Mineral Water.
Site -

Stone Bottle Fountain - your assessment is required.
Location and ownership - Coca Cola Enterprises Malvern Water Bottling Works, Colwall, outside the reception building.
The 1892 bottling works for Malvern Natural Mineral Water at Colwall is the sole surviving water bottling operation in the Malverns and the buildings were purpose built. In particular the Tank House is a two thirds size replica of the Holy Well building on the eastern side of the hills. This reflects the early origins of the Colwall enterprise, started by Jacob Schweppe at the Holy Well in time for the Great Exhibition of 1851.
On 13th August 2004 the Stone Bottle Fountain was inaugurated and this is a fitting reminder of the long association of the Malvern Hills with water bottling, which can be dated back to 1622. The design was drawn up by engineer Bob Powell. The bottle was sculpted from a block of York stone weighing nearly one ton by Darren Bennett at stonemasonís Ben Davis Ltd in Hylton Road, Worcester. At a height of 3ft 6in and a width of 2ft 6in it comprises a stone bottle, set in the block of stone that bubbles water from the cap. The nomination for the St Werstan Award is based on the fact that this fountain celebrates Malvernís bottling heritage and the fame that Malvern has enjoyed as a result.
The St Werstan Award is based on six criteria, preservation, environment enhancement, public accessibility, provenance, maintenance and general WOW! This site unusually manifests all six. It preserves the heritage by drawing attention to the historic site and buildings. It substantially enhances the environment of what in other surroundings might be a factory yard devoid of any pleasing aspects. The fountain can be seen by the public, both from the nearby road and of course when visiting the works, and thus has good public accessibility. The provenance of the site is well documented and is important in that it is a historic bottling works with a world famous brand name. The owners, in conjunction with the local team of employees, maintain the site in pristine condition, in spite of it being essentially industrial premises. As such it is a location with a considerable WOW factor for enthusiasts of Malvern Springs and Wells and the local community.
URGENT - Please complete and return the form enclosed with this newsletter to decide whether this site should receive the award. It is Friends who decide.
Holy Well Vandalised

Once again the Holy Well at Malvern Wells has been the subject of vandalism under the guise of religious extremists. The Holy Well building is private property and should be respected as such. Graffiti has again been scrawled on the walls 'Our Lady Lives' etc., and the presence of burnt wood and scorched artefacts suggest some form of ritual burning has taken place. Whilst such things as the votive offerings and published material left there are an expression of individual's personal religious beliefs and should be respected, the denigrating of the delicate fabric of the historic building and the graffiti reduces it to the state of the average public toilet. The enjoyment of the majority is thereby spoilt by the minority. Hopefully moves are afoot to renovate this important site. In the meantime please help by keeping an eye out.
THE FORWARD STRATEGY

Malvern Hills Conservators 2005-2015
Should there be a continental style train, possibly pulled by a tractor, that would take visitors from Great Malvern to St Ann's Well.? We would welcome your views.
We believe that such an introduction would over time fundamentally alter the experience of visiting St Ann's Well. Whether this is seen as a good outcome depends on your personal perspective. There is a well established tourism model which indicates that as you build up infrastructure, tourist numbers increase and so you then need more infrastructure. Management become committed to the idea of increasing numbers and the possible economic/social benefits and you are in a spiral of development. The outcome is that the experience fundamentally changes.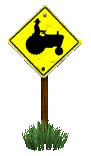 Examples of this are the coastal resorts of Spain, once idyllic havens, then massive hotel complexes and now holiday homes for the Brits. Another example is The Lanes of Brighton, once havens of small junk shops and curio dealers, the area is now 'improved'. No longer a haven of junk shops, it is now an area of expensive designer stores, high rents and coffee parlours. Again the experience has changed.
In the case of St Ann's Well, the first outcome will be the increase in numbers going to the well. This will require further facilities, toilets, refreshments and entertainment. This will change the experience from that of the present, where people go for a quiet walk on the hills. Instead it will become a congregating point for a different type of visitor. In due course one can envisage pedestrian traffic lights and zebra crossings so that the crowds can cross the path of the tractor train.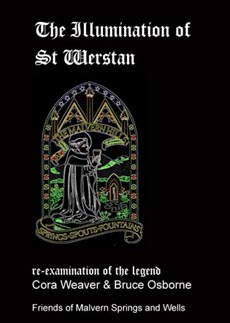 Let us have your views.
The Illumination of St Werstan
The research into St Werstan the martyr saint of Malvern Springs and Wells is drawing to a close. The findings presented in a Friends Occasional Paper are to be published shortly. The findings will appeal to those interested in medieval history, the founding of Malvern Priory and the provenance of St Ann's Well. The document will be illustrated A4, spiral bound with about 30 pages. We will produce a limited quantity initially and so if you would like to order an advance copy by post please send your details and a 15 pounds cheque payable to Cora Weaver to 4 Hall Green, Malvern WR14 3QX.
Well Wardens and public liability
When in 2004 we decided to launch Friends of Malvern Springs and Wells we used this as an opportunity to absorb the Well Wardens into Friends. The restructuring provided continuity of participation in our springs and wells but did away with the care of specific sites. Why do this you may ask? There were several reasons but one in particular is important to everyone who cares for our springs and wells and so we publish it in our newsletter for the benefit of all.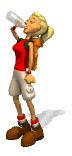 To explain matters we cite the case of the Milestone Society. They care for milestones throughout England, albeit not springs and wells, but there are similarities. The Milestone Society has been particularly successful in restorations of milestones and the road from Droitwich to Tenbury is now littered with pristine restored and replaced milestones. Members are pleased to put practical effort into discovering, cleaning and painting milestones but here is the problem. In the case of the Milestone Society, a County Council (in this case Surrey), as the Highway Authority, insist on a formal approval of anyone working on milestones, a safety standard to be adopted and the proposed work be covered by public indemnity insurance for the minimum of 10 million pounds. A similar example in Surrey occurs with the Banstead Commons Conservators. They will not permit organised volunteer litter collection for similar reasons. The point is that should any unforeseen disaster occur there must be the necessary safeguards in place with regard to personal and corporate liability.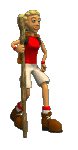 For us to continue to operate the Well Wardens scheme as was originally envisaged, or any other scheme that involves actively interfering with our springs and wells would be totally irresponsible. Proper supervision and safeguards need to be in place and as a local voluntary group these can be difficult to implement. Well meaning individuals could be confronted with extremely difficult circumstances in the event of an unforeseen incident. It is a pity that well intended efforts by enthusiasts can be stymied by legalities. However hopefully you find being a Friend as rewarding as being a Well Warden and that you can continue to enjoy our springs and wells as much as we do.
Activity Programme for 2006
Springs and Wells Coach Tour
- The annual springs and wells afternoon coach tour, run this year by the Civic Society, is to take place on Sunday 30th April 2006. Last year it was a total sell out so do book early. Cora and Bruce will be conducting the tour as usual. Tickets from Tourist Information Centre, Malvern nearer the date at 7 pounds 50 pence each. Coach departs 2pm from Belle Vue Terrace for about 3 hours. Special for Friends - all Friends joining the tour will receive a FREE copy of Kathy Denbigh's book Harrogate - The Yorkshire Spa (r.r.p. 9 pounds 99 pence).
Owls Hole Pump afternoon, 14th May 2006. We will be running the Owls Hole Pump and Engine at 4 Hall Green in the afternoon from 3pm. Why not drop in to this informal event and say hullo. Also on show will be the Charlie Chaplin Film 'The Water Cure', in which Charlie visits a spa with disastrous results, as you can imagine. In addition we have the story of the eccentric Dr Kellogg's Spa in the USA and this again is a very entertaining film to view. Come and meet Friends and laugh your socks off, there is no charge.
Malvern Walking Festival 2006 - Walk around Springs and Wells 27 May 2006. 10 am to 4 pm meeting at Tourist Information in the town centre. Cora is taking this all day walk around the Hills that will include 15 of Malvern's famous water features. Bring a packed lunch and be prepared for moderately difficult hill walking of about 7-8 miles; your chance to catch up on all the latest discoveries about our water heritage and enjoy the beautiful landscape. The walking tour costs 3 pounds or 5 pounds for a couple; children go free. Tickets in advance and further details from Tourist Information Office - 01684 892289.
Malvern Fringe 3 June 2006 We will be in Priory Park with our Friends stand - do come and have a chat and have a look at the other activities in the town that day. We plan to have a number of items linked with the St Werstan research available so come and discover more about our patron saint of Malvern Springs and Wells.
Llandrindod Wells Civic Society trip.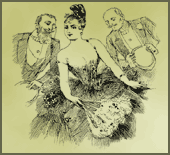 On Thursday 24th August it is planned to have a full day coach trip to Llandrindod Wells. This is timed to coincide with their annual Victorian Festival celebrations. Bruce, who has written a book on Llandrindod will be giving a lot of background information on the history of this interesting spa town, together with a guided walk. There will then be free time to explore the various celebration activities. Victorian costume is recommended but not compulsory. The coach departs Avenue Road Malvern at 9am and should return between 6 and 7 pm. Tickets cost 17 pounds and are obtainable from Greville Megson, 16 College Grove, Malvern. WR14 3HP, please make cheques payable to Malvern Civic Society. Please note that this date has been changed by one week because Llandrindod have now confirmed the dates of their Victorian Week.
Great Malvern Water Trail - Malvern Experience Week - this is a free conducted walk around Malvern town centre springs and wells guided by Bruce and Cora. The date set is 2.30, Sunday 20 Aug. meeting at Tourist Information Centre in Malvern. This will be a chance to discover the town centre sites. The walk will last about 2 hours.
All activities are subject to cancellation due to force majeure or low support.
NEW
- Misleading Slip-ups
THE BIG OOOOOOOOooooopps! - WHERE WE SPOT THE BANANA SKIN SLIP-UPS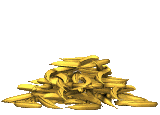 We often see misleading information, some is deliberate and some is unintentional. Even we drop the odd clanger. What ever the reason, good or bad, there is no real alternative to the truth, properly presented. With this award we seek to set the record straight.
In our last newsletter we featured the Heritage Lottery Fund work including the new cascade at St Annís Well. Our first prize is awarded to whoever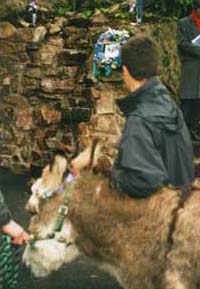 named the new cascade 'The Old Moses Spout'. According to information circulated at the recent ceremony 'Old Moses' was a 19th century donkey who carried Princess Victoria up to the well. Unfortunately all reliable sources indicate that Princess Victoria never rode a donkey called (Old) Moses, neither is the spout 'Old' as implied, having recently been rebuilt with HLF money.
Appeal for archive material Did you by any chance video the TV regional news after the St Annís Well ceremony on 9th Dec. last year? It featured the naming of the water feature etc. We are anxious to get a copy for our archive. Can you help?
Newsletter stuff Next time - do send us your topical editorial about your springs and wells, we love to hear from you and publish if appropriate in the newsletter. Also tell us your ideas about how Friends can be enhanced.
Welcome
to the Friends who have joined us since the last newsletter. If you would
like any back numbers of our Newsletters send a large SAE to Bruce with details of which ones you require. There is no charge and they may be collectors items one day!

The reason why we are able to distribute Newsletters to Friends without charge is because of the donations from individual Friends and the generosity of the Spas Research Fellowship, which handles our mail.
Email:
springs@thespas.co.uk (click here to send an email)
Website:
Click Here
SUPPLEMENTARY INFORMATION
The home page can be accessed by clicking website above.
Contact Information:


Newsletter Archive which can also be accessed from our WEB SITE INDEX.

Friendship

- There is no charge made for joining Friends of Malvern Springs and Wells. Just let us have your email address and we will send our newsletters, which are usually two monthly. Please be aware that some email addresses block large circulation emails. Do feel free to participate in our activities by contacting us below.

Best wishes, Cora & Bruce
Bruce Osborne, Tower House, Tadworth, Surrey. KT20 5QY
Tel. 01737 213169 email
bruce@thespas.co.uk
Cora Weaver, 4 Hall Green, Malvern, Worcs. WR14 3QX
Tel. 01684 561215 email
cora@malvernspa.com
1) TOPOGRAPHICAL LOCATION:
Malvern Hills - arguably Britain's original National Park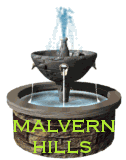 3) INFORMATION CATEGORY:
Springs and Wells General Interest
History & Heritage
Friends Newsletter