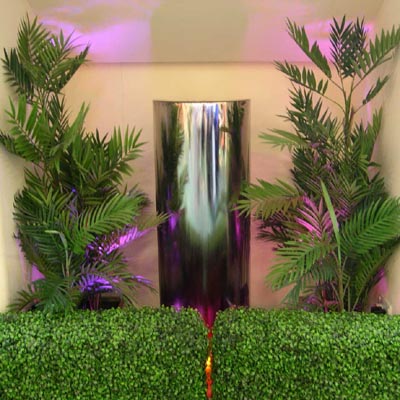 Library Fountain
NGR 77761 46125
Site Number: C99
By Bruce Osborne and Cora Weaver (C) 2012
Area 1. Malvern Town Centre Springs and Wells
Malvern Hills, England
Location

: In the computer room basement of the Malvern Public Library.


Description:

An ornamental water fountain with lighting effects.

There was a charming 21st century water feature in Malvern Library, in the new extension, beneath the stairs where it celebrated Malvern's association with water in all its forms. This modernistic cylindrical stainless steel fountain was incorporated into the lower floor of Malvern's library during its refurbishment and extension, which opened in May 2006. In its favour the fountain was always flowing, and the soft sound of stirring water was very soothing to those working without headphones at the banks of computers. It was quite mesmeric with its changing lights and steady trickle of water.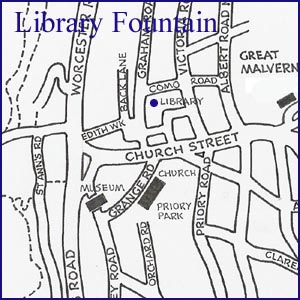 The new library was such an asset to the town that it won Malvern Civic Society's 2007 Civic Award. Unfortunately the fountain suffered mechanical failure and spillage and was removed early in 2012.
The map alongside is a small section of our more comprehensive map of the area. For the complete map together with a description and history of this site see "Celebrated Springs of the Malvern Hills" (2012)
.
Click on Website below or the top banner to go to the DISCOVERY TRAIL INDEX of springs and wells.
Website:
Click Here
SUPPLEMENTARY INFORMATION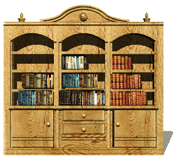 Celebrated Springs of
THE MALVERN HILLS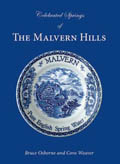 A definitive work that is the culmination of 20 years researching the springs and wells of the Malvern Hills, published by Phillimore. This is the ideal explorers guide enabling the reader to discover the location and often the astounding and long forgotten history of over 130 celebrated springs and wells sites around the Malvern Hills. The book is hard back with dust cover, large quarto size with lavish illustrations and extended text. Celebrated Springs contains about 200 illustrations and well researched text over a similar number of pages, together with seven area maps to guide the explorer to the locations around the Malvern Hills. It also includes details on the long history of bottling water in the Malvern Hills.
Written by Bruce Osborne and Cora Weaver, this book is available on-line for £15.00 (delivered UK) - click Malvern Bookshop on the green panel top left. Alternatively send a cheque payable to Cora Weaver with your name and address to 4 Hall Green, Malvern, Worcs. WR14 3QX.
1) TOPOGRAPHICAL LOCATION:
Malvern Hills - arguably Britain's original National Park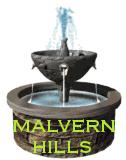 2) LANDSCAPE:
Built Up Location
3) INFORMATION CATEGORY:
A Spring, Spout, Fountain or Holy Well Site
4) MALVERN SPRING OR WELL SITE DETAILS:
1 SPLASH - Lost - Nothing Much To See

5) GENERAL VISITOR INFORMATION:
Open Set Times Only