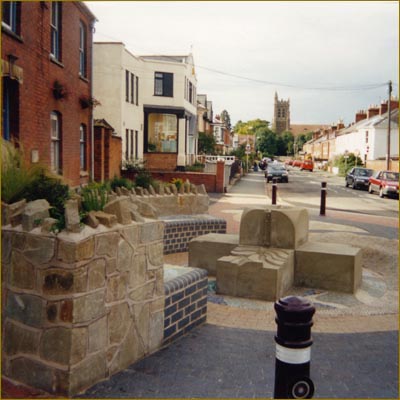 Link Stone Fountain
NGR 78439 47675
Site Number: C8
By Bruce Osborne and Cora Weaver (C) 2012
Area 2. Malvern Link Springs and Wells
Malvern Hills, England
Location:

at the junction of Hampden Road and Worcester Road, Malvern Link.


Description:

an ornamental water feature with seats.

This windy, noisy corner was enhanced by the addition of an ornamental fountain to enliven the street and provide a meeting point. It is the work of sculptor Rachel Fenner and was erected in 2000 to commemorate the new Millennium. Soon after its inauguration the fountain became the victim of a 'snow joke' when, just before Christmas 2000, jokers poured bubble bath into the water. Soap suds spewed out on to the road and lay around for several days in spite of the local Council's efforts to clear up the mess.[1] About this time it was also knicknamed "the Dumpling", a term that actually relates to a fountain in Great Malvern, albeit now lost.

The design was inspired by the Link Stone, a massive, ancient, and rare boundary stone that once stood on the corner of Pickersleigh Road and Worcester Road to mark the boundaries between the manors of Leigh and Powick. In the past it was known as the Whore or Hoar Stone: hoar-stones were ancient boundary stones or standing stones. In the twentieth century it was removed from its historical context to St Matthias's churchyard [2] where an explanatory plaque reads: 'The Link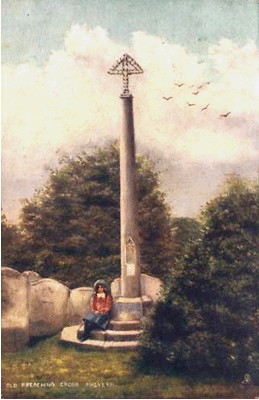 Stone - This stone originally marked the boundaries between the manors of Leigh and Powick. It was already old in 1584 when a breathless Elizabethan gentleman noted it during 'beating the bounds'. In his 1589 perambulation one Henry Dingley referred to being brought to it as follows:

"unto a greate Stone in a Tuff of bushes and said here endeth my walke of the lynke and Clifhey wood...."[3]

In the Stuart period it was marked on an estate map as the 'Old Stone'.

The central recess is a receptacle for coins, perpetuating the very old custom of receiving payment for the right of passage through the parish. This custom was acknowledged by mourners, who would rest a coffin on the Link Stone on its way to Leigh from the Pickersleigh side of The Link, a practice probably not discontinued until 1845 when the church of St Matthias was consecrated.'

The stone's purpose may in fact go back to the Middle Ages, when it may have been the base of a preaching cross, similar to the one in the Priory Churchyard in Great Malvern.

Hopefully, now that its provenance is more appreciated, the Link Stone Fountain may become a local treasure, though it is already showing signs of deterioration.


Illustrations:
1. The Link Stone Fountain with St Matthias Church in the background.
2.
The early preaching cross in the Malvern Priory Churchyard.
3. The Link Stone before relocating. (courtesy Malvern Museum)
4. The Link Stone in the churchyard.

Footnotes:
[1] Malvern Gazette, 29 December 2000.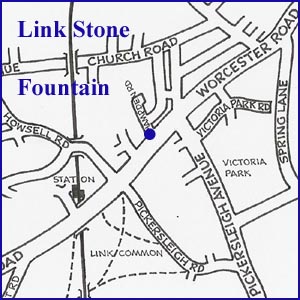 [2] Malvern Gazette, 28 July 2000.
[3] Malvern Museum display 2009.
The map alongside is a small section of our more comprehensive map of the area. For the complete map together with a description and history of this site see "Celebrated Springs of the Malvern Hills" (2012).
Click on Website below or the top banner to go to the DISCOVERY TRAIL INDEX of springs and wells.
Website:
Click Here
SUPPLEMENTARY INFORMATION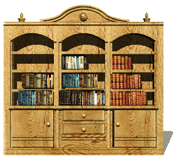 Celebrated Springs of
THE MALVERN HILLS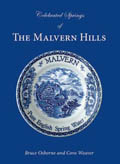 A definitive work that is the culmination of 20 years researching the springs and wells of the Malvern Hills, published by Phillimore. This is the ideal explorers guide enabling the reader to discover the location and often the astounding and long forgotten history of over 130 celebrated springs and wells sites around the Malvern Hills. The book is hard back with dust cover, large quarto size with lavish illustrations and extended text. Celebrated Springs contains about 200 illustrations and well researched text over a similar number of pages, together with seven area maps to guide the explorer to the locations around the Malvern Hills. It also includes details on the long history of bottling water in the Malvern Hills.
Written by Bruce Osborne and Cora Weaver, this book is available on-line for £15.00 (delivered UK) - click Malvern Bookshop on the green panel top left. Alternatively send a cheque payable to Cora Weaver with your name and address to 4 Hall Green, Malvern, Worcs. WR14 3QX.
1) TOPOGRAPHICAL LOCATION:
Malvern Hills - arguably Britain's original National Park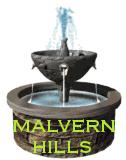 2) LANDSCAPE:
Built Up Location
3) INFORMATION CATEGORY:
A Spring, Spout, Fountain or Holy Well Site
Archaeology
4) MALVERN SPRING OR WELL SITE DETAILS:
4 SPLASHES - Well Worth Finding

5) GENERAL VISITOR INFORMATION:
Access By Road
Access On Foot
Free Public Access
Free Parking Nearby
Disabled access
Accessible All Year