Normal Price £9.99 see 'buy today' price below.
STOURPORT-ON-SEVERN, A history of the town and the area.
273 pages, fully illustrated black and white, 16.5mm x 22.5mm.
When you have finished the history of the town itself, the area round about should not be missed, with the ancient hermitage and dishonest monks at Redstone caves, the writings of Layamon who rescued tales of King Arthur from oblivion and was priest at Areley Kings, and last, but not least, the ironmaster whose son became prime minister and who married into a family of artists to produce the wonderful pre-Raphaelite windows of Wilden Church.
Osborne B E. Weaver C F, 1996, Cora Weaver, Malvern, 288 pages, 41 illustrations, Size: 15 cm x 21cm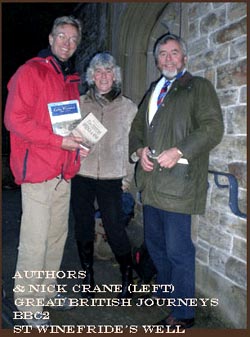 Following in the footsteps of a 17th century lady traveller, the text explores these early years of British Spas, who discovered them, promoted them and used them for what ailments. The text looks at what Celia Fiennes saw and experienced at the 23 early mineral water spas that she visited. Also recorded are the surviving artefacts enabling the reader to rediscover and appreciate these echos from the past. The perfect gift for someone wishing to explore this hidden aspect of the early science of healing.

Normal Price is 16 pounds 99 pence but see 'Buy Today' price below.
---
THE RIVER AVON
by John Bradford
Size 23.5mm x21.5mm. 166 pages, full colour photographs on almost every page.
Another beautiful book by John Bradford. Begun in winter and ending the following autumn, the book records a journey on foot along the river Avon, from its confluence with the river Severn at Tewkesbury to its source at Naseby. The Avon is near to the three great abbeys of Tewkesbury, Pershore and Evesham, the two mighty castles of Warwick and Kenilworth, and three battlefields that influenced the course of English history - Tewkesbury, Evesham and Naseby. It flows through Stratford-upon-Avon, home of William Shakespeare, and touches the edges of both Leamington Spa and Rugby. The text covers the author's observations as well as historical information about the places visited. At the modest price, this is an impressive coffee table book and would make an excellent gift to anyone who is interested in the area.
ISBN: 9780954981316
£12.95
---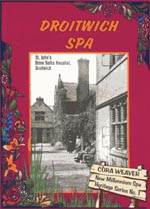 The Healing Baths of Droitwich Spa
Weaver C F, 1999
SRF Millennium Guides, 150 pages, 62 illustrations, Size: 15cm x 21cm


A very readable account of the history of Droitwich's saline baths from 1836 until the present day. Discover what the baths were like, how they were used and who visited them.


ISBN: 0 953671 10 0
£11.99
---
SEVERN'S SOUTHERN HILLS
by John Bradford
Size

23.5mm x 21.5mm. 174 pages, full colour photographs on almost every page.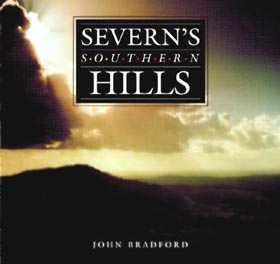 This book celebrates the beauty of the hills that lie either side of the lower river Severn between Bridgnorth and Gloucester and reveals some of their unique features, attractions and hidden secrets. The text tells something of the history and folklore of each one, mining and quarrying on Titterstone Clee hill, villages abandoned on Brown Clee Hill during mediaeval times, a battle that never was on the Abberley Hills, the village that was transformed almost overnight on the purity of its spring water into a popular spa town - Great Malvern, Winchcombe at the foot of Langley Hill, once a royal town in a lost county where Saxon kings had a mint and buried their dead in a mausoleum. Iron Age hillforts, tollhouses and milestones from the days of turnpike roads, a rebuilt railway line with steam trains, and a motor sport hill climb, all are to be found within the pages of this book.
ISBN: 9780954981389
£12.95
---
OLD REDDITCH
being an early history of the town by William Avery
Size 19cms x 19cms, 47 pages, laminated cover. The book is illustrated by Norman Neasom BA, who was the head of the Redditch Art School.
'Old Redditch' was compiled between 1800 and 1850 by a local needlemaker. Although this book is based in Redditch, the stories reveal general life at that time with a wry humour. For example, we learn that although women were unable to vote, if they had a grievance (such as the price of bread) they marched in a body to the home of the local Lord banging saucepans, shovels etcetera with tongues and pokers. On the occasion mentioned by Avery, the Lord called out the Bromsgrove Volunteers but when they saw the women approaching they barricaded themselves in the local pub. Avery's father was an inventor and tried to make a new type of gas but only succeeded in blowing his shop up. This coincided with the celebrations for victory at the Battle of Trafalgar and the passersby thought it was all 'part of the performance and applauded accordingly'. Methodism was established with the aid of a carving knife. Services were first held in a private house but a crowd stood outside at each meeting, jeering and tinpanning. One Sunday, the owner of the house, Mrs Turner, 'a woman of strong will and heart', was determined to put a stop to the annoyance.... She accordingly armed herself with a candle and carving knife, marched into the crowd and with eyes sparkling with intense feeling, plunged her knife up to the very hilt into - the drum.... From that memorable time to the present, I believe, the Methodists have been unmolested....
---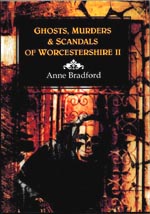 GHOSTS MURDERS AND SCANDALS OF WORCESTERSHIRE II
by Anne Bradford
A5 size, 181 pages, fully illustrated with spooky black and white photographs
The first volume of Ghosts Murders and Scandals sold out so quickly that I have produced a second volume.
Twelve months before an archeological dig discovered that Romans (or the Romano-British) had occupied a large part of Evesham, two ladies were driving down Abbey Road when they saw a centuria of Romans passing by.

In Droitwich, in 1997, two young men stock-taking late at night on the Berryhill industrial estate saw a Roman in full regalia walk across the bottom of the shop. The Chairman of the Malvern Museum Trust will not be pleased when I remind everyone that her hero, Dr James Gully, who helped to make Malvern what it is today, was, as an elderly married man, involved in a horrendous scandal with a young patient. One of the first policemen to be killed on active duty probably met his end in an election

riot at in 1857 Kidderminster.
If you are feeling depressed, this is a book shocking enough to take your mind off your troubles and cheer you up.
ISBN: 9780954981372,
£7.50
---